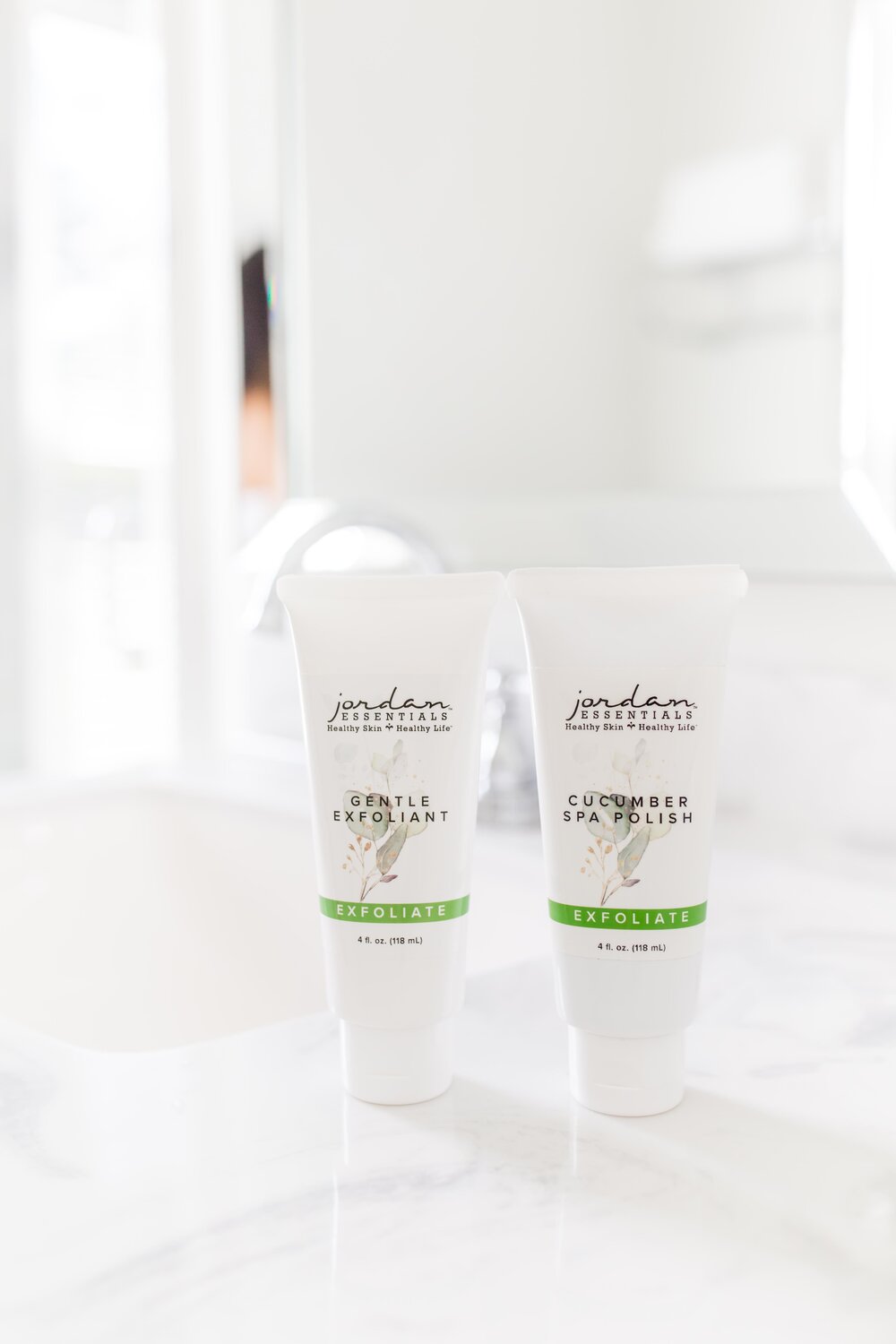 Who wants a fresh face for spring?! You can't see, but we're raising both hands!
Jordan Essentials has a face care line featuring natural, pure and fresh ingredients to give you that fresh face for spring!
Cucumber Spa Polish For The Ultimate Full Body & Face Treatment
The Cucumber Spa Polish has walnut shells which have a natural antimicrobial effect to them. Blackheads and breakouts will get a full treatment with weekly use of the spa polish. Go double duty, and use the product all over your body for a body polish after a long day.
Gentle Exfoliant For A Soft, Polished Pampering
Want and need a more gentle exfoliant? Jojoba beads are the answer! Our Gentle Exfoliant is perfect for a soft, polished pampering. While the exfoliant is primarily used on the face, you can also use this exfoliant on your hands and cuticles for a soft scrub massage. However you choose to use this product, just add a little water and massage gently for better circulation and to remove dead skin cells.
With all this talk about polishing and exfoliating the skin, we figured what better time than now to share some of our favorite skincare tips for a fresh face.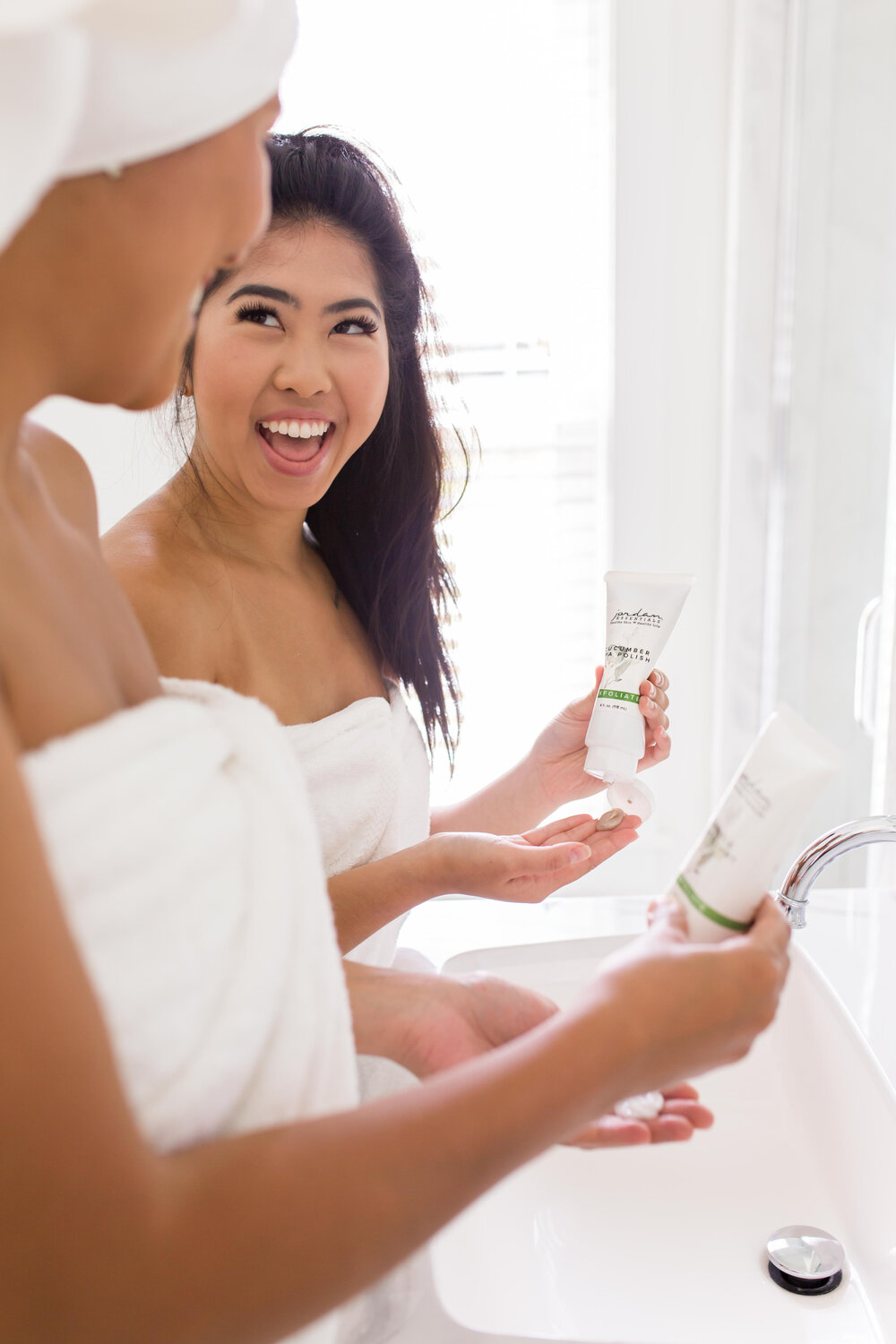 4 Skincare Questions Answered For A Fresh Face
Here are 4 of our favorite skincare tips to get a fresh face.
How often should you wash your face?
Cleanse your face twice a day. First, when you wake up, and second, before you go to bed. You may wonder why you need to wash your face in the morning when in the evening you're washing makeup off, but our faces accumulate sweat and oil overnight. It's just as important to wash your face in the morning as it is at night. Try our Gentle Foaming Cleanser!
What should your step-by-step skincare routine look like?
1. Cleanse your face twice daily with your gentle cleanser, warm water, and either your clean hands or try our Facial Brush. Work into a lather, taking your time, and then rinse well.
2. Once a week, exfoliate and/or polish after you wash your face. This process will renew the circulation in your face and slough off dead skin cells.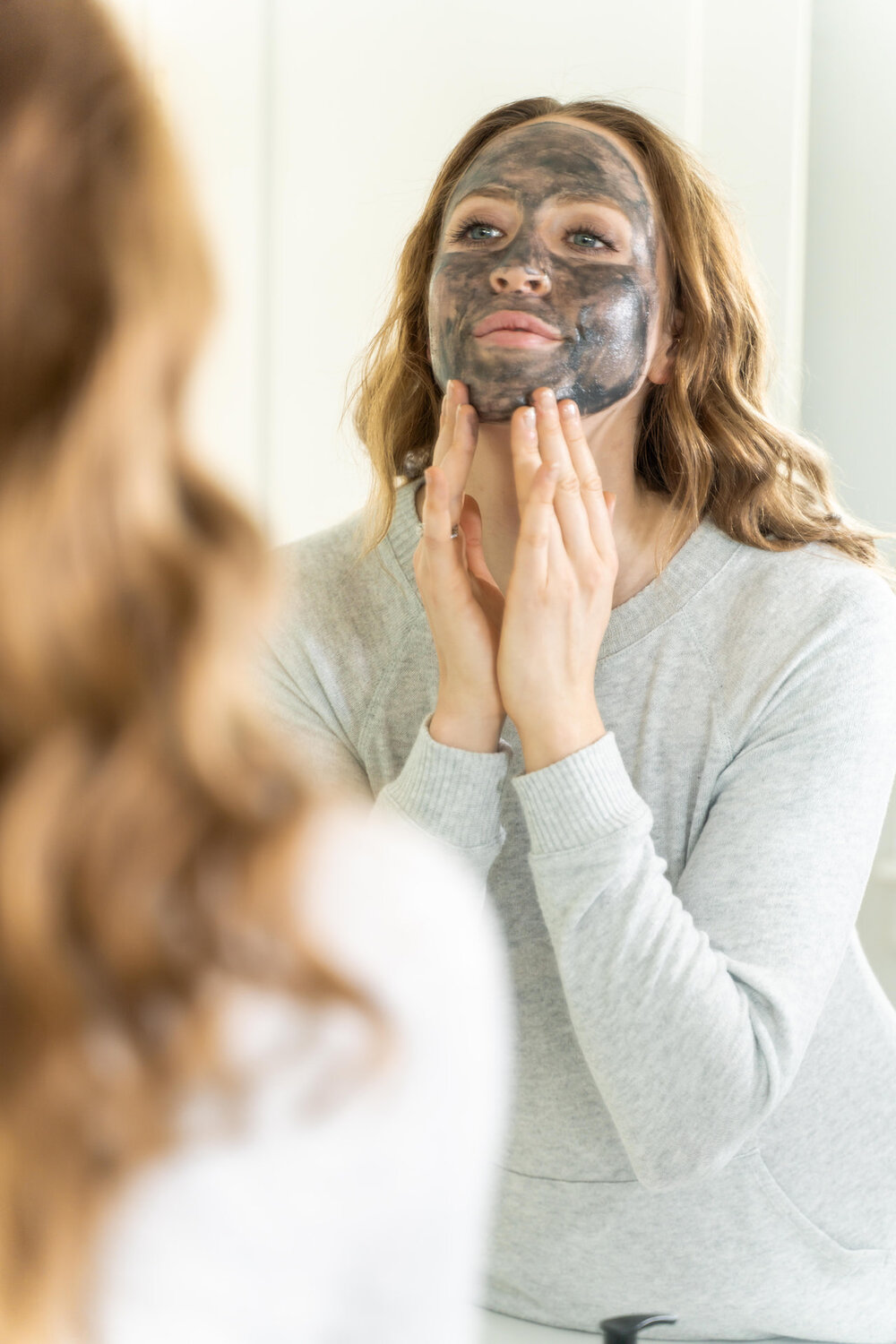 3. Once a week, treat any spots and apply a mask. Use either our Detoxifying Clay Mask, or our Purifying Charcoal Mask. Apply liberally to cleansed skin and leave the mask on for 10 minutes. Mist with toner to keep it moist, if needed. Finish with our Acne Support Gel if you have any blemishes that need treatment.
4. After cleansing, spritz your Toner Mist to tone and hydrate your skin. Allow to air dry.
5. Moisturize daily. Apply moisturizer every single day to keep your skin youthful, soft, and healthy. Use our Daily Moisturizer, Red Wine Moisturizer, or our Acne Support Moisturizer.
How do you use a polish & why?
A 'polish' is a type of exfoliant. It's a powerful exfoliating product that also cleanses, removing blackheads and reducing breakouts. In addition to cleansing and detoxing your face, the polish will also exfoliate your skin, clearing away dead skin cells.
What are the rules for exfoliating?
We recommend exfoliating once a week. If you have sensitive skin, be sure to use our Gentle Exfoliator. If you exfoliate too often you'll be doing more harm than good. We know exfoliating feels soooo yummy and good, but save it for that once a week, self-care spa night!