Every woman wants thick and beautiful lashes, but every woman also wants healthy, natural mascara. You're in luck because here at Jordan Essentials, you can have your cake and eat it too!
Let's be honest, glueing fake eyelashes on is not always the simplest or easiest task, and some mascaras contain ingredients you would not put so close to your eyes if you realized. What if we told you that you can get those voluminous and full lashes without applying a drop of glue or risking your eyes coming in contact with unhealthy ingredients? Here is our 4 step routine for getting your fullest lashes yet using our natural Jordan Essentials mascaras.
#1 Curl
The first step to fuller and longer lashes is mastering the curl.
If you don't already have one, snag yourself an eyelash curler because adding a slight curl to your lashes can make ALL the difference!
Pro Tip: Blast your curler with the heat from your hair dryer for 3 seconds before curling to enhance the curl and extend its life.
#2 Prime
Priming is important before applying foundation or painting walls, so why wouldn't it be important before swiping on your mascara? Priming can help thicken lashes as well keep that mascara in place all day long.
One of our very own Jordies, Kara Larson, shared this tip on how she primes before applying mascara!
"Use the Eye Fix Primer on your lashes first! I shared this tip at JV last year and it really helps your mascara to stick and stay all day long, PLUS it elongates your lashes and fans them out. BEST TIP for lashes to look longer and fuller, plus helps makeup to stick and stay."
Apply Eye Fix to lashes with your finger by swiping on primer in an upward motion from the base of lashes to the tips! Kara says this helps fan out and elongate lashes!
Well, there you have it! Simple solution to smudging mascara and sparse lashes – prime with Jordan Essentials Eye Fix Primer!
#3 Apply Mascara
Now onto the application, but first, here's a quick breakdown of the two Jordan Essentials options:
Flawless Mascara thickens lashes and adds volume while the Amplified Mascara will lengthen lashes with a wet gloss finish. For optimal results, incorporate both the Amplified and Flawless mascara into your routine!
First, you're going to add a coat of your Flawless mascara to thicken lashes. Start at the base of eyelashes and wiggle to separate lashes as you swipe up. Next, add a coat of your Amplified mascara (before your first coat dries) using the same technique!
Pro Tip: Never pump the wand in and out of mascara because it will cause it to dry out quicker.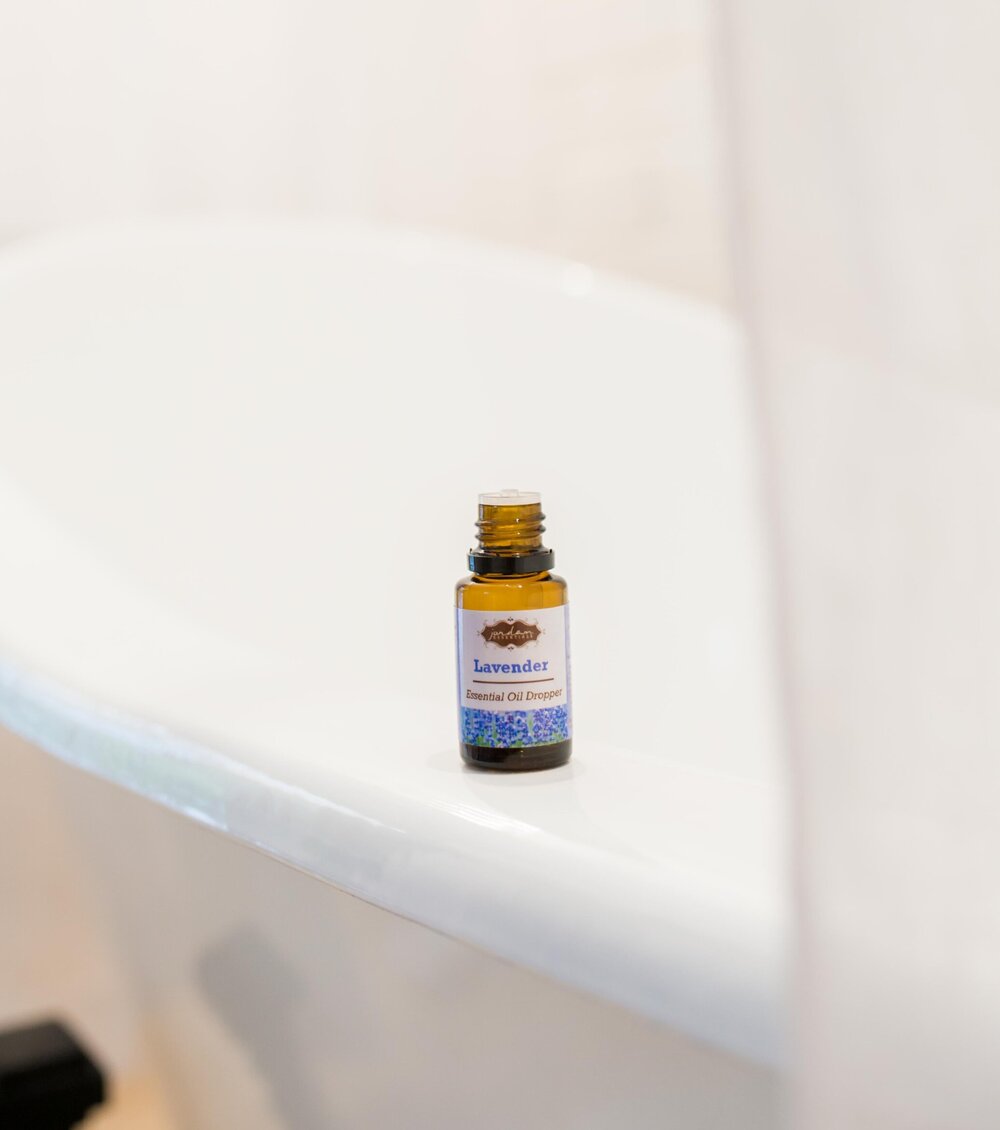 #4 Bottom Lashes
Last but not least, don't forget to give those lashes on the bottom some love too!
There is one last tip we wanted to share with you so you can have your most gorgeous lashes yet. Add a couple drops of Lavender EO into your mascara to help boost lash growth!
Say goodbye to false lashes because you are now equipped with all the tips you need for gorgeous lashes with your natural Jordan Essentials mineral makeup. Remember for best practices, replace your mascara every 2-4 months!