While there are many subscription box options out there, they are not all equal. It is important to think through a few things before signing up for a monthly subscription box, and we have broken down the top three factors to consider before clicking the subscribe button.
Is it a box that you can really use? Some boxes come with extra items most people would not use. Jordan Essential's boxes feature exclusive skin care products that work for everyone!
Is it affordable? Remember: you will get these boxes every month, so you want it to be worth it when it hits your checkbook. For each Jordan Essentials box, you receive a minimum $10 savings which adds up to $120 in savings per year, and do not forget the free shipping! Yes, you can purchase just one box, but to really get the deep discount and joy, be sure to make it a subscription.
Is it something that brings me added value? How about not going to the store for a last minute gift? How about something everyone loves? Ship direct? No problem, just change the address. For you personally, you get to enjoy an at-home spa treatment for special occasions or an evening of self-care! You will be able to pamper yourself daily at home with healthy skin care products we know you will love.
Every month our boxes offer a unique collection of exclusive, healthy, and non-toxic products packaged beautifully into our Joyful Jordan Box. We put extra thought into our Joyful Jordan boxes every month to ensure you will anxiously look forward to its arrival!
They are only $25 but valued at over $35! They are delivered right to your door (or a special someone's), and shipping is free if you sign up for the monthly subscription box.
April's box, the Joyful Jordan Lemon Box, is the perfect bundle to prep for the warmer weather heading our way. You will love our exclusive Lemon Oil products for buffing away winter grime and then moisturizing for soft, hydrated skin.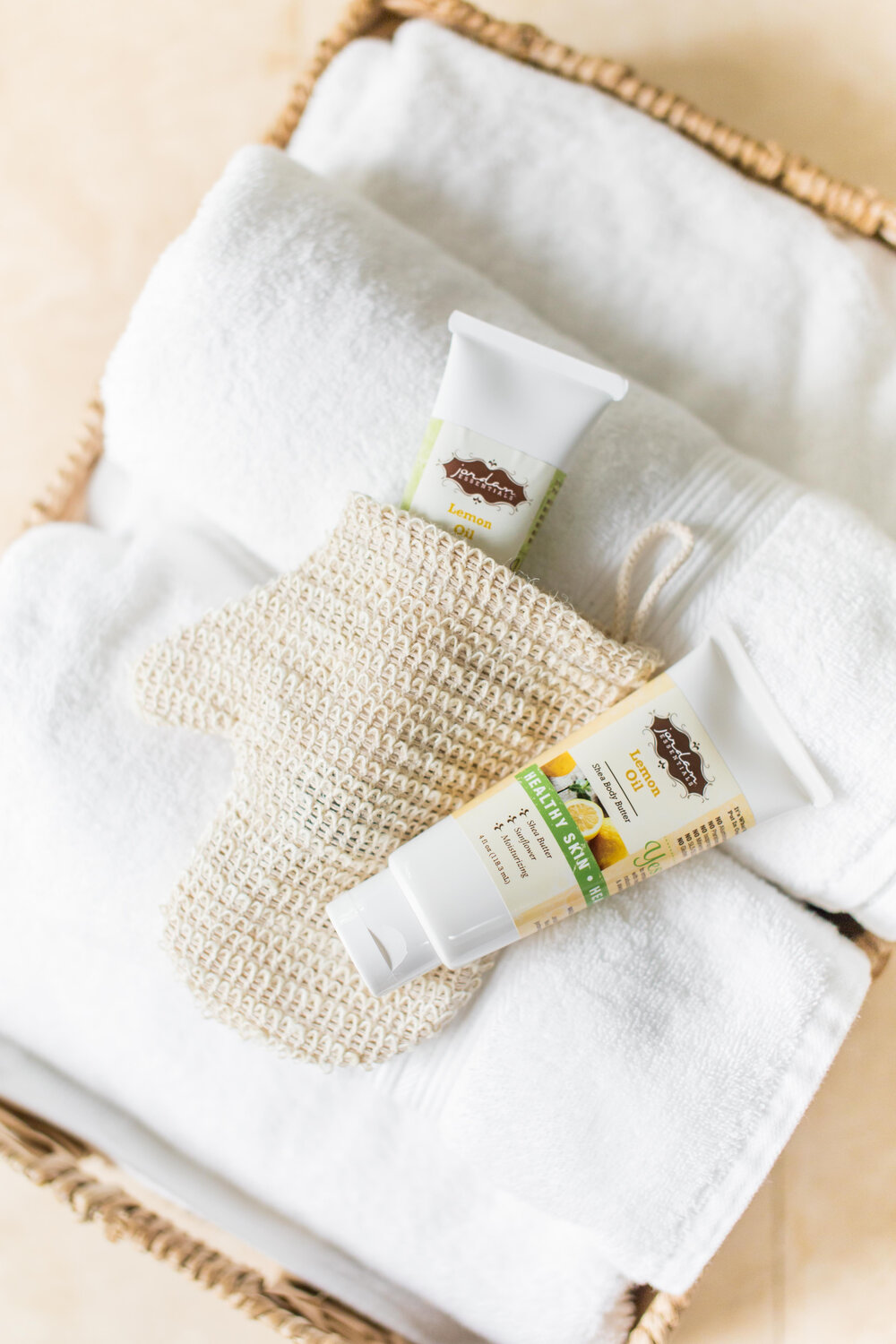 Send this month's box to that special woman in your life as an early Mother's Day gift or treat yourself with some much needed pampering before May!
You know what they say… When life gives you lemons, exfoliate and moisturize away!
Be on the lookout for next month's box featuring some of our consultant and customer favorites! You won't want to miss it!