This holiday season, give the gift of natural, clean, and healthy beauty and skincare products! Every Jordan Essentials product is made in the USA and created to enhance your health, ensuring that you are using good-for-you ingredients and straying away from anything that is harmful for your skin and body.
Enjoy this Made In The USA Gifting Guide with some of our absolute favorite Jordan Essentials products! You'll find a gift for everyone on your list in this holiday guide!
Mini Holiday Wassail Diffuser: This limited edition diffuser features a delicious holiday scent that will warm any home and make it feel perfectly cozy this Christmas.
Pumpkin Face Mask: Our popular pumpkin face mask is back for this week only, because 'tis the season! Pumpkin is incredibly nourishing for the skin and full of beneficial vitamins that give a youthful glow. And, one can't help but fall in love with the smell of pumpkin in your beauty products!
Lavender Essential Oil Dropper: Lavender is no doubt one of the most popular and loved essential oils, and for good reason. Lavender is soothing, reduces stress, calms nerves, and brings peace and joy. Right now you can purchase two lavender essential oil droppers for the price of one!
Lip Care Duo: For perfectly plump and healthy lips, every girl needs the Lip Care Duo, which includes a lip exfoliant and shea cherry lip butter. Both feature vitamin E for optimal lip health.
The Fragrance of Hope: Hope is a beautiful holiday message to share with your loved ones this season. The new Fragrance of Hope is made with lemon, lavender, and rosemary essential oils, and it is meant to uplift your soul, relax, and restore during seasons of stress.
Lip Butter Lipstick – Remarkable Red: A gorgeous red lipstick is all you need to transform your look for the holidays. This remarkable red color is the perfect winter shade, and the lipstick is infused with vitamins, making it a nourishing lipstick that won't cause chapped lips!
Tinted Lip Gloss – Cranberry Crush: Pair this gift with one of our lip butter lipsticks, or gift it on its own. Not only is Cranberry Crush the ultimate holiday color, but it also happens to be full of healthy vitamins to nourish your lips too!
Super Serum Set: For the skincare obsessed, our Super Serum Set combats aging with a trio of effective and proven botanically-based serums. The three serums include Time Rewind Eye Gel, Age Defying Serum, and Tone & Firm Serum.
Green & Clean
:
There is not a single person who wouldn't welcome the gift of cleanliness this year! Our Green & Clean Serious Clean is free of harsh chemicals, but is still effective in warding off germs, bacteria, viruses, and pathogens. This is the ultimate household cleaner that everyone needs.
Dry Shampoo: Dry shampoo is basically a girl's best friend. It's essential for keeping your hair fresh and beautiful every single day. Give the gift of healthy dry shampoo made with natural, nourishing ingredients!
Premier Essential Mineral Makeup System
:
If you really want to splurge on that special girl in your life, our mineral makeup system features every essential makeup product a girl could possibly hope for. The kit includes a tinted moisturizer, mineral powder, pressed eyeshadows, eyeliner, primer, tinted lip gloss, lipstick, cheek tint, bronzer, mineral veil, and mascara.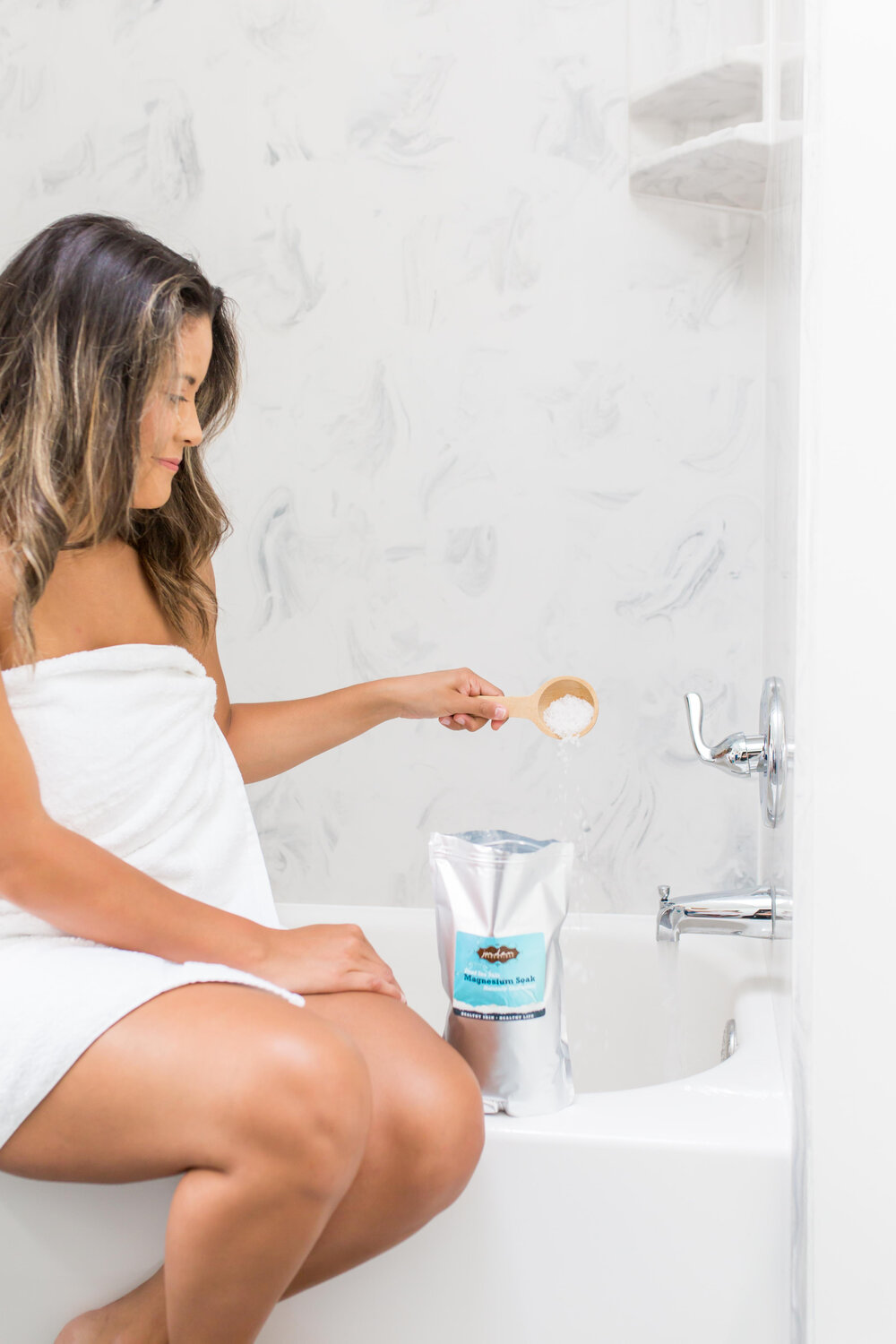 Magnesium Dead Sea Salt – Peppermint: What could possibly be more relaxing than soaking in your bath with the scent of soothing peppermint? Our Magnesium Dead Sea Salt in peppermint relaxes tired muscles, promotes deep sleep, and relieves aches and pains in the body.
Everyday Body Care Collection: Our Everyday Body Care Collection is the ultimate gift set for anyone obsessed with skincare. The kit includes a salt scrub, shea body butter, shower gel, foaming hand soap, and lotion bar. Choose between a wide variety of fragrance combinations!
Orange & Lavender Essential Oils Premier Baby System: For anyone with little ones or a baby on the way, this beautifully-scented and all natural kit is the perfect gift. It features a baby lotion bar, baby wash, and baby lotion—all with orange and lavender essential oils.
So what will you be gifting this season? Whatever you decide, you can't go wrong when it comes to sharing the gift of health and wellness.